International Women's Coffee Alliance


IWCA
The International Women's Coffee Alliance (IWCA) leads women's empowerment in the international coffee industry by supporting a global network of independent, self-organized, self-governing organizations, called IWCA Chapters. Each IWCA Chapter develops and implements their own strategic priorities and membership models, following the IWCA Chapter Formation Protocol.
As a global network, we achieve empowerment through leadership development, strategic partnership, and amplified market visibility. Read the IWCA 2020 Annual Report for more in-depth examples of the impact of our programs and partnerships. IWCA programs include:
CONECTANDO A LAS MUJERES A TRÁVES DE LA CADENA DE VALOR DEL CAFÉ
The IWCA is a vibrant network of independent organizations, called IWCA Chapters, in 27 countries, united by the shared mission to empower women across the global coffee industry.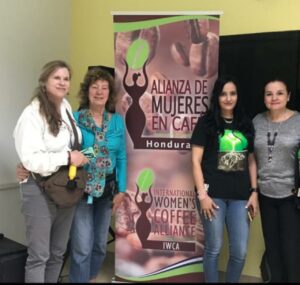 Trabajando como una red global, la IWCA facilita las asociaciones organizativas con otras organizaciones de múltiples partes interesadas, incluida la Asociación Africana de Cafés Finos (AFCA), la Organización Internacional del Café (ICO), la Asociación Nacional del Café (NCA), la Asociación de Cafés Especiales (SCA), World Coffee Alliance (Alianza Mundial del Café)
África
Burundi

Camerún

República Democrática del Congo

Ruanda

Uganda

 Tanzania 
Asia
India

Indonesia

Japón

Myanmar

Filipinas

Vietnam
América Latina y El Caribe
Costa Rica

República dominicana

El salvador

Honduras

Guatemala
Jamaica

México

Nicaragua

Estados Unidos

Brazil

Perú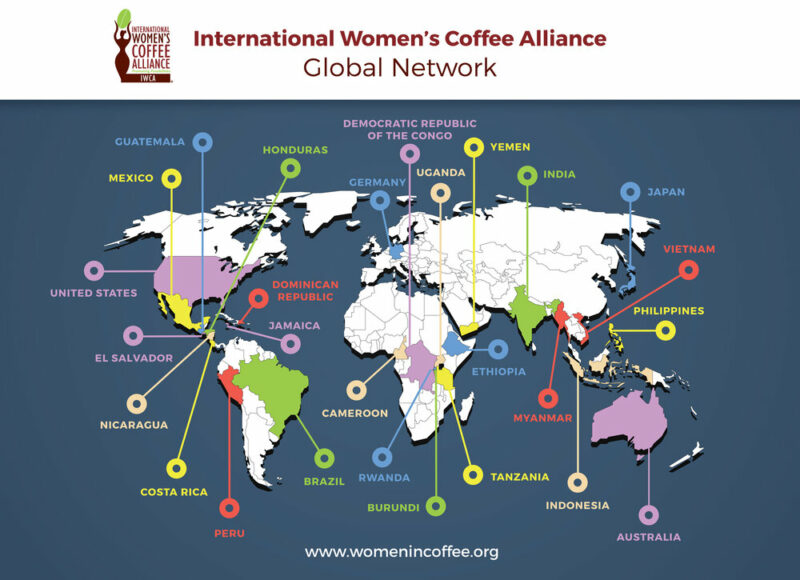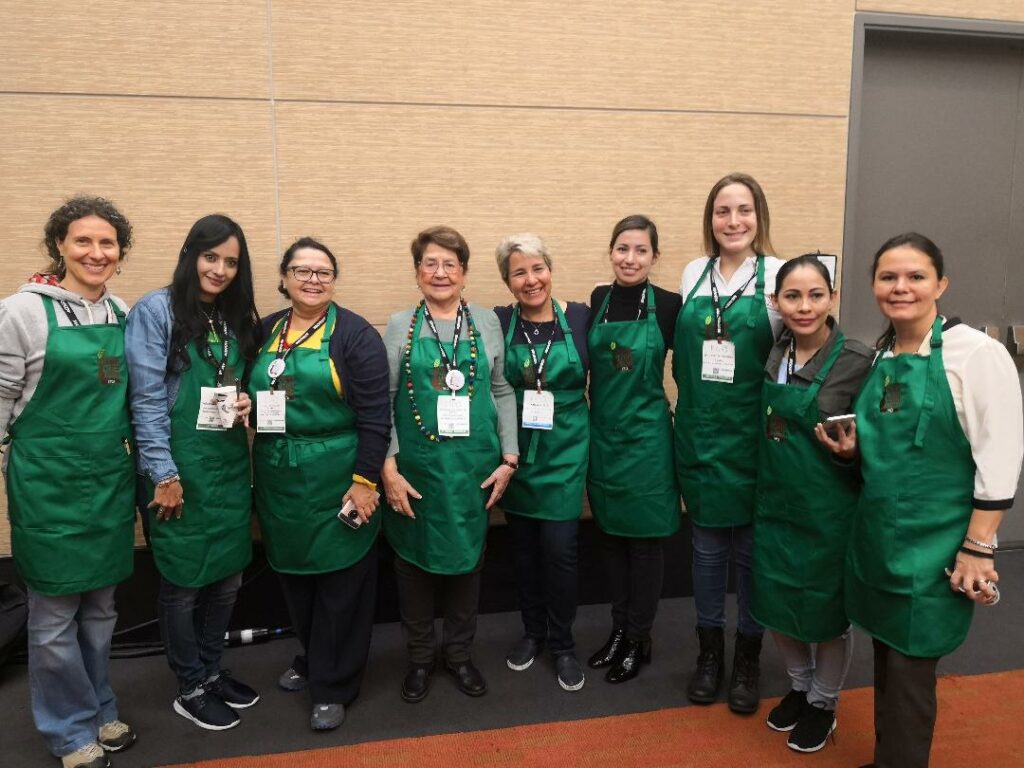 Our priority is to provide a forum for networking and connections along the coffee value chain, establishing alliances with like-minded national and international organizations to achieve sustainability goals for all IWCA chapters in more than 26 countries. from Africa, Asia, Australia, Europe, Latin America and the Caribbean and the Middle East.
As a global network, IWCA seeks to connect independent organizations (IWCA chapters) and through the launch and coordination of events, participation in fairs and forums, a greater knowledge and understanding of the history, the fundamentals, the art and science of coffee. And in the construction of this community, we have focused on giving it the voice of WOMEN IN COFFEE.
Today coffee is still the center of the world that has just awakened. Establishing a new path towards resilience, innovation and creativity, to, together, find the right balance towards an equitable and just world, united by the beauty and emotion of coffee, a virtual community has been created that connects and empowers women. Women in the coffee industry, online in a digital and permanent way.
CHAPTER FACILITATOR
CHAPTER FACILITATOR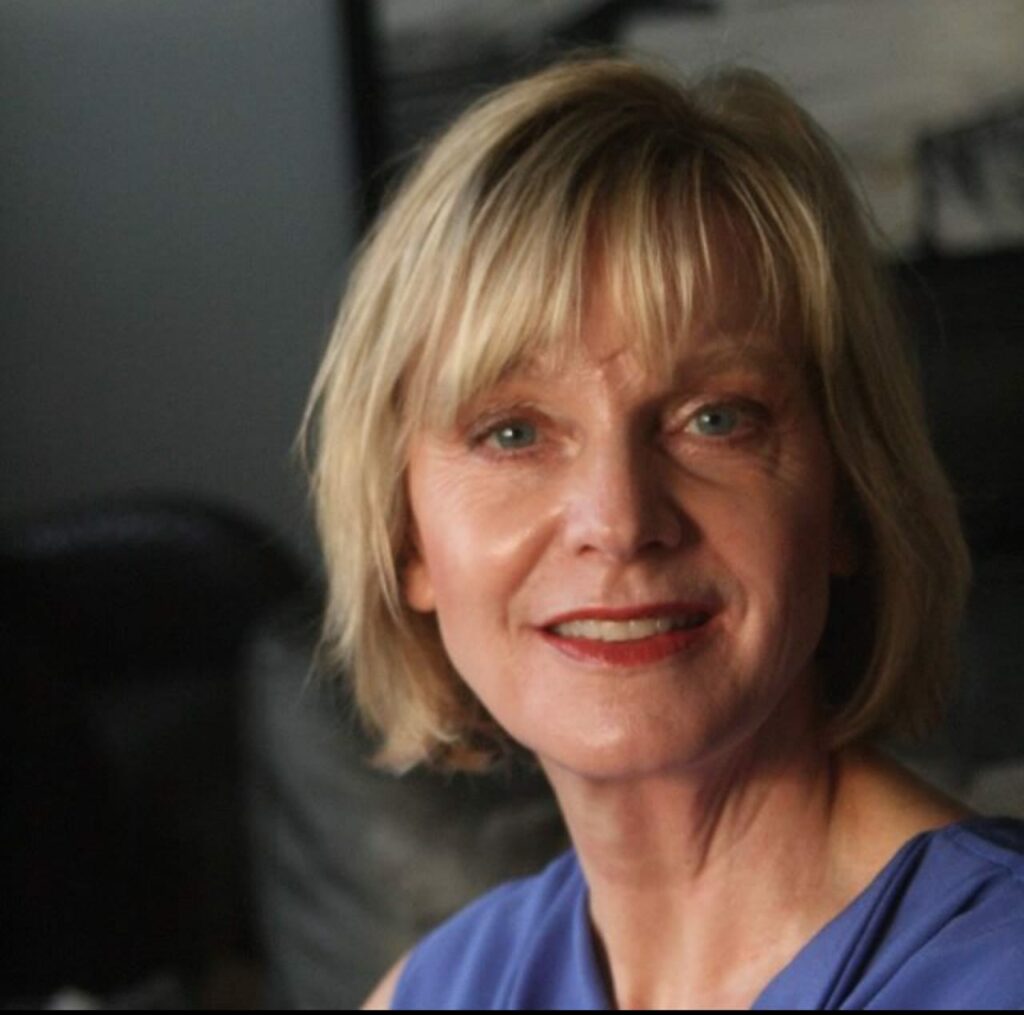 IWCA Chapter Facilitator
Johanna Bots
The role of a Chapter Facilitator is to ensure the proper functioning of the IWCA CHAPTERS. Through the assurance in the execution where the total operation and effectiveness satisfy the required needs of the determined projects. Facilitating clear and focused communication between chapters and the IWCA organization. Maintains regular communication with the Chapter Board of Directors serving as liaison with the IWCA Chapter Manager (Chapter Relations Manager) and / or the IWCA Chapter Assistant for all actions and initiatives that add value to the National Chapter. Likew, their active participation enhances the possibilities of access to resources and the carrying out of joint actions that support the assigned Chapter with other initiatives and projects of the IWCA and its chapters at a global level.
Currently the IWCA facilitator of the Honduras Chapter is Johanna Bots, who for many years has been part of IWCA Global and has been very active in the global network of Women in Coffee. As a member of the IWCA ~ International Women's Coffee Alliance for Johanna Bots, her introduction to the coffee industry was in 1992 when she started selling optical sorters for Satake USA, Inc. where she is now Sales Director for Latin America and the Caribbean. In 2007, Karen Cebreros, one of the IWCA founders, invited her to volunteer to form the IWCA board of directors and after the first interview at the IWCA breakfast at the SCA that took place in Long Beach, California, she continued on the board of directors until 2013.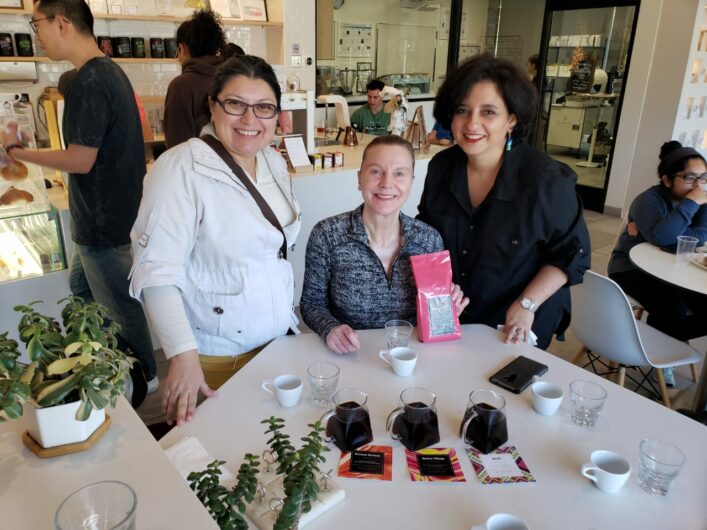 Her main activity has been seeking sponsors for the IWCA Breakfast – an important source of income for the IWCA. Also developing in the "Chapter Relations" committee, she supported and organized the first investigation meeting of the Honduras chapter when Maritza "Mari" Midence, Diana Osorto and Miriam Elizabeth "Betty" Pérez Zelaya presented the application to the IWCA after having invested many hours and money during the process of legalizing the chapter locally. Johanna from several executive periods ago, in a volunteer capacity she has supported us a lot.
Thanks to her collaboration as a chapter, we have been able to be part of learning and professional development processes. She has guided and assisted us at fairs and events, allowing us to develop them better, to work and take advantage of the networks of contacts that have facilitated and assisted us to develop new relationships. Her cheerful disposition and pleasant character have made her visits to Honduras and other shared moments have also been spaces of relaxation in which we have also been able to have fun.

Do you want to be part of the availability list


in coffee with IWCA-HN?
If you are looking to locate, develop and participate in good and diversified markets for your coffee. This is an excellent window of exposure to potential customers interested in sourced green or roasted coffees available only to IWCA Chapter members.